The Lemonheads: Varshons
[The End]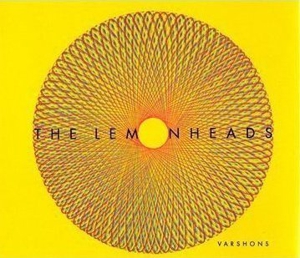 Evan Dando tries on masks, still ends up with something real

The Lemonheads' latest—produced by Butthole Surfer Gibby Haynes—plays like a Nick Hornby mixtape. With a little luck, this collection of mostly obscure covers could, on a smaller scale, do for Dando what the Rick Rubin-helmed American Recordings did for Johnny Cash.
Varshons begins with perfect alt-country/power-pop takes on Gram Parsons' "I Just Can't Take It Anymore" and Wire's "Fragile," followed by a straight reading of G.G. Allin's brutal, upbeat murder ballad "Layin' Up With Linda" and a stark, thumping version of Townes Van Zandt's "Waiting Around to Die." Dando's rich, thunderous baritone is the star here, falling somewhere between Leonard Cohen and Silver Jew David Berman. Midway through, Varshons takes a sharp turn into creepy, fuzz-and-laser-anchored trip-rock and even some dark, fun, danceable electronica, featuring surprisingly fitting cameos from supermodel Kate Moss, Motörhead's Lemmy Kilmister and actress Liv Tyler, who lends her angel-whisper croon to Cohen's "Hey, That's No Way to Say Goodbye." Clocking in at a short and undeniably sweet 33 minutes, the eclectic Varshons wraps up with—what else?— a moving acoustic rendition of Christina Aguilera's "Beautiful."

Listen to The Lemonheads on MySpace.

Others Tagged With