Chipotle Sponsors Free Food, Inc. Screenings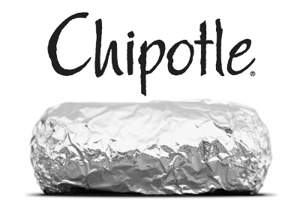 The pairing of a popular, national fast-food restaurant chain sponsorship with a documentary critiquing the money-hungry, modern U.S. food industry may seem counter intuitive, but Chipotle is banking on its "food with integrity" philosophy to coincide tidily with that of Food, Inc.'s.
Admittedly, the Mexican grill chain's use of sustainable, added-hormone-free and organic ingredients does sound on-par with Eric Schlosser and Michael Pollan's documentary critiquing the over-processed diets and under-reported federal food issues of today.
To promote the film, which
we called
"both alarming and overwhelming," Chipotle is sponsoring free screenings in 32 U.S. cities and displaying free informative materials in all of its restaurants nationwide
.
Check out the upcoming dates coming to a city near you. All screenings start at 7:30 p.m.:
July 15
Berkeley, Calif. @ Elmwood 6
Bethseda, Md. @ Bethseda Row Cinema
Cambridge, Mass. @ Kendall Square Cinema
Cincinatti, Ohio @ Esquire Theatre
Highland Park, Ill. @ Renaissance Place
Houston, Texas @ Angelika Film Center 8
Irvine, Calif. @ University Town Center 6 Cinemas
Portland, Ore. @ Cinema 21
Kansas City, Mo. @ Tivoli at Manor Square
July 16
Atlanta, Ga. @ Midtown Art Cinemas
Austin, Texas @ Arbor Cinemas at Great Hills
Baltimore, Maryland @ The Charles Theatre
Brookline, Mass. @ Coolidge Corner Theater

Cleveland Heights, Ohio @ Cedar Lee Theatres
Dallas, Texas @ Magnolia Theatre
Washington, D.C. @ E Street Cinema
Ft. Lauderdale, Fla. @ The Gateway
New York City, N.Y. @ The Beekman
Orlando, Fla. @ Regal's Winter Park Stadium
Sacramento, Calif. @ Crest Theatre
San Diego, Calif. @ Hillcrest Cinemas
San Franciso, Calif. @ Embarcadero Center Cinema 5
Seattle, Wash. @ Guild 45th
West Hollywood, Calif. @ Laemmie's Sunset 5
July 23
Columbus, Ohio @ Drexel East
July 30
Scottsdale, Az. @ Camelview 5 Theatre
Watch the trailer for Food, Inc.:
Related links:
Others Tagged With