Elliott Smith's Car Finds New Home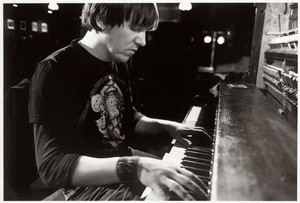 Last week Elliott Smith's sister Ashley (who asked not to have her last name published) decided, after a longstanding relationship with her brother's Volkswagen Passat, to sell the car for charity. She published an ad on Austin Texas' CraigsList, omitting her late brother's name to avoid making a public spectacle of the sale, and chose to inform only Smith's "uber-fans" via SweetAdeline.net.

When word of the sale hit the Web at large, around 100 people contacted her with interest in the car and after careful consideration, she narrowed it down to a handful of regular participants in the discussion board on Smith's official fan site. "It came down to two of them in the end," she tells Paste. "They contacted each other and discussed what the car would mean to each of them, who needed it more, etc. They came to a decision before finalizing anything with me."

Though Ashley was at first unsettled by the amount of press attention that the story had harnessed, the buzz ultimately proved positive. The SIMS Foundation, the Austin charity that will receive the full $4,000 value of the car, was highlighted for music fans all over the country. Her mechanic at Austin VW got wind of the story and offered to replace the car's breaks (a $350 repair) free of charge. "I also got several very sweet messages from people telling me how much Elliott's music meant to them," says Ashley, "and even a couple that said that this story has inspired them to think about ways they can make a difference in their own communities."

The car's new owner, a student from Pittsburg, will pick up the Passat later this summer and drive it from Austin to his college in California.

Related links:
News: Elliott Smith's Sister Talks Selling His Car For Charity
Donate to the SIMS Foundation
Donate to the Elliott Smith Memorial Fund

Got a news tip for Paste? E-mail news@pastemagazine.com.

Others Tagged With