The Fiery Furnaces Cover Themselves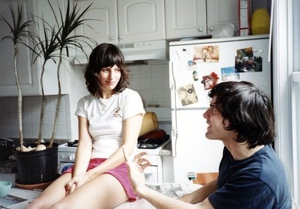 Earlier this summer, we noticed the peculiar trend of artists being (more than) a little self-indulgent. Apparently, there were still some vacancies on that particular bandwagon, and the Fiery Furnaces are the latest to jump on board. Matthew and Eleanor Friedberger will each be recording solo versions of their latest effort as a duo, I'm Going Away, to be released in two parts.

As if this concept wasn't confusing enough, the Friedbergers released a statement that did very little to clear things up:

"Matthew and Eleanor are taking time out from watching season two of Mad Men to record separate, complete, cover, tribute, albums, of, to, I'm Going Away. Only the words will remain the same. Though in Eleanor's case, the singer remains the same. The song, never. Or mostly never. In other words: complete cover-album versions of the Fiery Furnaces by the Fiery Furnaces. Or The Fiery Furnaces. By the two of them, separately. To be released in two parts, together. Six songs by one with six by the other. And then another six by six. The first batch comes out sometime in New York City--meaning September."

Whatever you say, guys. The good news is that the Fiery Furnaces aren't completely self-absorbed. They close their statement by saying, "Tell us when your cover version will come out. Write to thefieryfurnacesemail@gmail.com." So get going on your own rendition of I'm Going Away, and be sure to make your submission e-mail as ambiguous and goofy as possible.


Related links:
Others Tagged With