Futurama Cast Not Returning?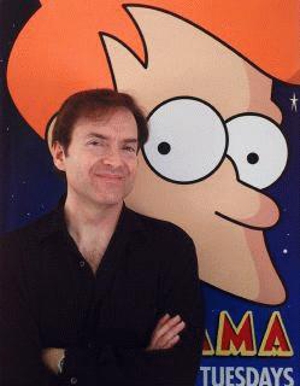 Being a Futurama fan means appreciating some of the smartest satire television has ever had to offer, enjoying consistently funny material that surpasses even its progenitor, oh, and never knowing whether the show you love will make it onto the air again. That latest facet has been an issue for the past six years, and though it seemed like all was in the clear for a new season, it turns out that's not exactly the case.

Futurama's return to television has meant cutbacks for the series. Some of these were annoying, such as a decrease in the size of the writing staff and increase in speed of production, but since many of the key staff members have moved on, it's something we've learned to accept But last Friday Variety wrote about a breakdown of negotiations between the series' voice actors and Fox over pay for their roles.

Since Futurama's cast includes perhaps the strongest group of voice actors in television, such as Billy West, John DiMaggio, Maurice LaMarche and Tress MacNeille, this is a huge blow. It was also unexpected, considering that earlier announcements had claimed that they were all on board. The cast is very close to the show's creators Matt Groening and David X. Cohen, so this came as a particular shock. All hope is not lost yet, though, as despite Fox's ongoing casting call for replacement voice actors, a similar set of events happened on The Simpsons years ago and things ended up alright over there.

Adding an especially peculiar twist to things, the cast is scheduled to appear alongside the show creators at Comic-Con later this week where "a top-ranking FOX executive decides live, on stage, whether Futurama will make yet another triumphant return or whether it is gone forever!" A cute publicity event has been turned into an oddly dramatic showdown. What will actually take place is anyone's guess, but we're still hoping the series ends up with its regulars and we can go on with our regularly scheduled programs.

Related links:
News: Futurama May Return to Fox
News: New Episodes of Futurama Coming to Comedy Central
News: Futurama Revival Details Finalized

Got news tips for Paste? E-mail news@pastemagazine.com.

Others Tagged With