Industry Chat: Jed Hilly of the Americana Music Association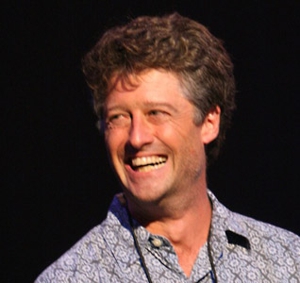 Readers of Paste have long noticed our affinity for a certain segment of the music world known as "Americana." For some music lovers, it's an epithet—for others, it's a sign of life. Long revered (and now defunct) magazine No Depression carried the torch for the genre and helped popularize the term. Ten years ago, an industry association was born to encourage development of the genre. Paste recently spoke with the executive director of the Americana Music Association, Jed Hilly.
Q: So, Jed, the big news is that the Recording Academy has just added an Americana Album of the Year Grammy for 2010. How did this come about and what does it signify?
We have lobbied for some time for our own Grammy category. It's kind of cool, in 1951 Alan Freed coined the term "Rock & Roll." But it wasn't until 1961 that there was a Grammy award for that form of music. Chubby Checker won that first Grammy. The Americana Music Association was formed in 1999, and 10 years later, we got our Grammy. Its about the evolution of music. This stuff doesn't happen overnight—it takes time. It's a huge acknowledgment for us and all of the artists within the genre.

Q: The Grammys also have grouped Americana, Folk, Blues, Bluegrass & Zydeco into a new "American Roots Music" field - so do we have you to blame for the Grammy's dropping the Polka album award?
Ha, no, I didn't kill the polka award—and I didn't decide on the inclusion of an Americana Award either, the Recording Academy did. I can't say that I am an expert on their decision making process. I imagine they are constantly looking at the categories and fields to stay relevant. The new Roots Music field is awesome. I think it better represents the musical landscape of today.

Q: OK, I've heard you get cranky on this topic so settle it once and for all: What is Americana music?
Yeah, I had stopped answering that because I believed that you knew it when you heard it. But I guess it is a fair question and it has a simple answer: It's contemporary music that's inspired by traditional roots music. You can hear that in Raising Sand [the Grammy winning album by Robert Plant & Alison Krauss], the new Elvis Costello record, Patty Griffin, Old Crow Medicine Show, Justin Townes Earle—its an awesome community.

Q: Americana sometimes seems to be a place for older singer/songwriters who have passed their commercial peak. Do you see enough vibrant new talent in the genre? Who's making waves?
T Bone Burnett came to our festival and conference last year as one of our keynote speakers.He made the comment that if you make a good record people will buy it. I see Americana as the fastest rising genre today and see the perception changing in a very big way. I read Jim Fusilli's review of SXSW in the Wall Street Journal a few months back and he was talking about how he was hearing Americana everywhere. I think that's true. It is everywhere. And the torch is being passed, Jason Isbell and the 400 Unit and Justin Townes Earle have been nominated for our Album of the Year award along with Buddy Miller and Alejandro Escovedo. How cool is that? I think the Americana community is unique in that it is cross-generational. Grace Potter digs Levon Helm, Emmylou Harris digs Old Crow…

Q: Last year, Led Zeppelin's Robert Plant interloped right into the Americana world on the arm of Grammy Queen Alison Krauss and took over the place, winning Album of the Year at the 2009 Americana Music Awards. So the definition of Americana apparently isn't meant in the sense of Americans, huh?
That's correct. Remember that an artist is an artist first. I wouldn't want to describe any of them as being specifically Americana artists—music is a craft, an art form. Elvis Costello has explored many a genre in his career. We have several acts coming to our festival this year who did not grow up in the United States—the Greencards, Holly Golightly, Baskery and a bunch more. Gee, what can I say about Alison and Robert? They are both amazing. Beyond their artistry, they are really really good people. I was thrilled they came to our event last year.

Q: What else do you want the world to know?
That we have the coolest festival in the world! I am proud to be part of this community. It is cool and our festival and conference really does have something for anyone with a passion for music. Tell your readers our dates, will ya? September 16-19 in Nashville. Check out our website for more details.

Others Tagged With