Joe Pug Releases Free In The Meantime EP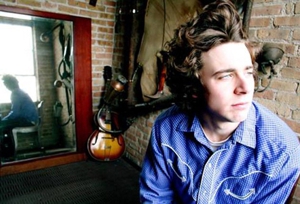 It's been a pretty good summer for (legal) music downloads so far, and Chicago songster Joe Pug must recognize a good thing when he sees it because he's decided to offer a free download of his own. In The Meantime, a five-song EP of previously unreleased recordings, is now available at Joe Pug's website for free ninety-nine.
"This EP is a thank you of sorts to all the fans that have helped spread my music around to their friends and family over the last year," Pug said in a press release. "When I released Nation of Heat last year I couldn't have possibly dreamed of being where I am today, and I owe a large part of that to the people who have taken me up on the offer of free sampler CDs to pass along."
As Mr. Pug intimated, this isn't the first time he's given his music away for free, and he's still willing to
send that free CD sampler to you
! Are we at last seeing the rumblings of a new business model for musicians in the digital age? It remains to be seen, but the chorus of voices calling for change
is growing
.
Others Tagged With