John Fogerty Rides Again on New Album in Sept.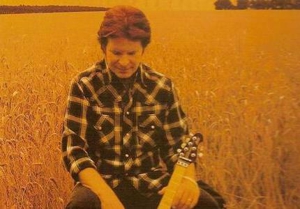 John Fogerty will return to the idea behind his 1973 post-Creedence solo debut of gospel and country covers, The Blue Ridge Rangers, with a new collection of covers and originals this September. The LP, aptly (and grammatically confusingly) titled The Blue Ridge Rangers Rides Again, features new spins on classic American tunes originally written by the likes of Buck Owens, the Everly Brothers and John Prine.
The first Blue Ridge effort saw Fogerty play every instrument, but this time around, he's not going it alone. He's recruited a seasoned batch of musicians for a band, including Kenny Arnoff, Herb Pederson, Jodie Kenny,
Buddy Miller
and others. What's more, Don Henley and Timothy B. Schmit contribute to the cover of Rick Nelson's "Garden Party," and
The Boss
duets with Fogerty on new rendition of the Everly Brothers' "When Will I Be Loved."
"The songs on
The Blue Ridge Rangers Rides Again
are mostly songs I have carried with me for a lifetime. They are songs that influenced me and helped me for a lifetime," Fogerty explains a statement. "There is something very American about all these songs and the original arrangements and also their musical setting here, on this album. That musical place where these songs reside is where these songs reside is where I go to create my own music."
The album will drop Sept. 1st on Fortunate Son/Verve Forecast.
Others Tagged With