Lil Wayne is a Bullfrog: Paste Puts the Patronus Charm on Nine Musical Artists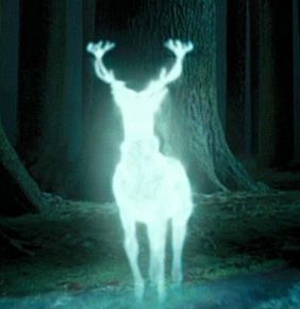 In Harry Potter's world, a patronus is an animal protector created by a spell. Harry's patronus is a stag, Ron Weasley's is a Jack Russell terrier, and Hermione's is an otter. We put the Patronus Charm on some of our favorite musicians, and here's what we came up with:
Lil Wayne
Patronus: Bullfrog
Both creatures have puffy, bug-eyed faces, and are known for their rhythmic ribbiting.
Josh Ritter
Patronus: Collie
Ritter's music can be a little shaggy at times, but it's loyal and true—it'll be by your side in good times and bad, ready to lick your wounds and kickstart the healing process. It could even run for help if you fell in a well.
Girl Talk
Patronus: Ammit (mythical creature)
Part crocodile, part leopard and part hippo—did you really think the mash-up king would settle on just one?
Amy Winehouse
Patronus: Honeybee
Don't get too close—her sticky-sweet voice may not be worth the sting. Also, she could totally crawl into her own hair at night.
Wu-Tang Clan
Patronus: Killer Bees
A swarm known to attack with lyrical stings from the front, back, or other indeterminate locations.
Mastodon
Patronus: Mastodon
Obviously.

Rick Ross
Patronus: Hippopotamus
A beast that frequents tropic and subtropic zones; its ponderous nature belies its readiness to hustle.
Neko Case
Patronus: Fox
Not only does her russet hair bear a striking resemblance to the small forest creature, she also referenced the animal on her 2006 album Fox Confessor Brings the Flood.
Kanye West
Patronus: Kanye demands that his spirit animal be a combination of Black Bear, Killer Whale, Bald Eagle and a Great White Shark.
He would also accept Jesus.
Others Tagged With