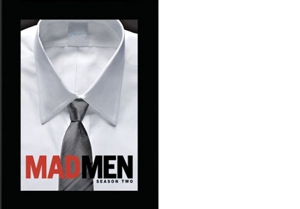 Release Date: July 14
Creator: Matthew Weiner
Starring: Jon Hamm, Elisabeth Moss, Vincent Kartheiser, January Jones, Christina Hendricks
Network: AMC

Luminous series continues its stark journey into the future

The irresistible appeal of Mad Men lies in how candidly it delves into a historical moment, and the unflinching series about early 1960s New York ad executives heads into its second season with its central conceit unchanged. The show deconstructs the toxic social mores of the era, revealing an even thicker air of resistance: Don Draper is still a prolific womanizer, but as his wife, Betty, inches closer to the truth, we see real fear form in his eyes. A white copywriter brings his black girlfriend to work, and a young co-worker announces casually that he's gay. These revelations cause rifts, but everyone ultimately shrugs, a hint at the imminent social revolution that haunts the show. Every exquisitely decorated episode of Mad Men teases at that sense of the future, but the series' triumph is that it still manages to craft a seductive vision of a besieged history.