Nas & Damian Marley Release Trailer for Distant Relatives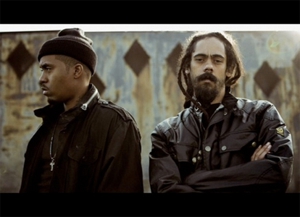 Nas and Damian Marley have had a collaboration album in the works for a few months now, although the dynamic duo have been tight-lipped on the details. The project seemed to hit a snag recently when Nas pushed the release back indefinitely, citing the stress of his divorce and the expected birth of his son next month. Well, we can all breathe as easily as Nas and Damian in a reefer-clouded studio booth because the first official trailer for the album, titled Distant Relatives, has just been revealed.
The trailer offers a short look inside their creative process and motivation in recording Distant Relatives, an album that will focus heavily on poverty and Nas and Damian's shared African ancestry:
Distant Relatives is tentatively set for release this coming August, label TBA.
Related links:
Others Tagged With