Nic Cage, Cameron Diaz in Talks to Join Seth Rogen in Green Hornet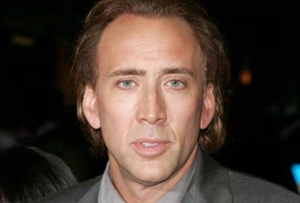 For a movie once assumed dead,
The Green Hornet
has shaped up well in the past several months, if a little bizarrely. First
we learned
that super-freak indie auteur Michel Gondry (
Eternal Sunshine
) would helm the film, long set to star Seth Rogen. Now
here comes word
that Nicolas Cage and Cameron Diaz are in negotiations to play the movie's villain and love interest, respectively.
At this point, Cage's career has had so many highs and lows that no new film he adds to his roster should be a surprise, but to have him as the thuggish gangster to Rogen's hero does seem like a bit of a stretch. Some observers have also pointed out that Diaz is 10 years Rogen's senior, but then again, if a young actress was cast to play the love interest of an older actor, no one would bat an eye, right?




Whatever the case, the movie is scheduled to open next summer. It certainly won't be boring.





Related links:
Others Tagged With