Osso Quartet Reimagines Sufjan Stevens' Enjoy Your Rabbit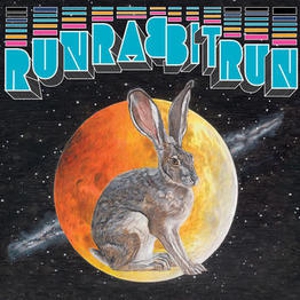 Consider the upcoming release from Asthmatic Kitty a musical block party. Brooklyn's Ditmas Park neighborhood is a hotbed for creativity, home to Sufjan Stevens, The National's Bryce and Aaron Dessner and the string quartet Osso. Oct. 6 will see the fruit of this proximity, when Asthmatic Kitty releases Run Rabbit Run, the reimagination of Stevens' 2001 electronic record Enjoy Your Rabbit.

Enjoy Your Rabbit
came early in Stevens' career and stands out in his catalog, otherwise heavy on whimsical folk and extravagant chamber arrangements. The instrumental album explores the Chinese Zodiac calendar, each song dedicated to a different animal.
When the Dessners moved to the neighborhood in 2006 and made Stevens' acquaintance, Bryce suggested that Stevens consider re-visiting the electronic album and arranging it for mutual friends Osso to play. Taken with the idea, Stevens enlisted a number of other composers to help with the arranging, and Osso performed four of the new compositions a year later at
Music Now
, an annual festival in Cincinnati, Ohio that Bryce curates.
Osso is Rob Moose and Olivier Manchon on violin, Marla Hansen on viola and Maria Bella Jeffers on cello. The quartet contributed strings to Stevens'
Illinois
(2005) and My Brightest Diamond's
Bring Me The Workhorse 2006)
and has toured with both artists.
Run Rabbit Run
will be the group's own debut record. A true team effort, it will include artwork by Stevens and Jessica Dessner, sister to the National boys.
Tracklist (which omits the original album's opening track "Year of the Asthmatic Cat"):
1. Year of the Ox (arr. Michael Atkinson)
2. Enjoy Your Rabbit (arr. Michael Atkinson)
3. Year of the Monkey (arr. Michael Atkinson)
4. Year of the Tiger (arr. Rob Moose)
5. Year of the Dragon (arr. Nico Muhly)
6. Year of the Snake (arr. Olivier Manchon)
7. Year of the Horse (arr. Rob Moose)
8. Year of the Sheep (arr. Maxim Moston)
9. Year of the Rat (arr. Olivier Manchon)
10. Year of the Rooster (arr. Gabriel Kahane)
11. Year of the Dog (arr. Rob Moose)
12. Year of the Boar (arr. Michael Atkinson)
13. Year of Our Lord (arr. Michael Atkinson)
Related links:
OssoQuartet.com
Osso on MySpace
AsthmaticKitty.com
Got a news tip for Paste? E-mail news@pastemagazine.com.
Others Tagged With