Q-Tip to School Musicians on the Entertainment Business in New Book, Industry Rules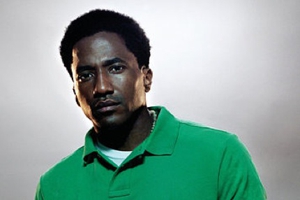 Veteran rapper Q-Tip has announced plans to pen a book for the Ballentine imprint that will detail the ins and outs of the entertainment business, according to AllHipHop.com. The co-founder of A Tribe Called Quest will release Industry Rules in correspondence with the 20th anniversary of ATCQ's debut album, People's Instinctive Travels and the Paths of Rhythm.
As co-founder of one of the most influential groups in hip-hop history, and with over 20 years in the music business, the 39-year-old rapper is also promising to reveal many of his personal and professional experiences from his extensive recording career, as well as musings on morality, love and even fashion.
After Tribe disassembled in 1998, the industrious rapper immediately released his debut solo album,
Amplified
, to
positive reviews
. Struggles with his label, Arista, led to an eight-year delay in the release of
Kamaal the Abstract
, which was originally supposed to drop in 2001. After a long wait (and one very extensive list of signatures on a
fan petition
), Q-Tip has finally set a release date of Sept. 15. He seems to have kept himself busy during the eight-year stretch,
partnering with Common
to form The Standard in 2007, releasing
The Renaissance
in 2008 and hitting up the
All Points West Festival
in two weeks. He and the rest of ATCQ recently made the cut on one Paste editor's list of
favorite rap reminiscences
from middle school: clearly a much sought-after honor.
The title of the book is a reference to a lyric from "Check the Rhime": "Industry rule #4080 / Record company people are shady." The book is set for release sometime next spring.
Related links:
Others Tagged With