Sam Raimi to Direct World of Warcraft Film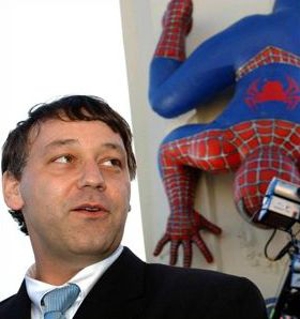 Thus far, Legendary Pictures and Warner Bros. have proven to be quite the team when it comes to supporting action-filled films. They were responsible for bringing us 300, which received generally tepid reviews but was undoubtedly visually stunning. Last summer, both companies were behind the overall-impressive The Dark Knight, and their most recent joint endeavor was, for better or worse, Watchmen. Legendary and Warner Bros. have recently partnered for yet another action film, this time to be based off the popular computer game World of Warcraft (AKA: WoW, to those in the massively-multiplayer online game community). Sam Raimi, who, as director of the first three Spider-Man flicks and Drag Me to Hell, is no stranger to action, has agreed to helm the new project.

There is no word yet on when production will begin (even an IMDb search is useless), but it certainly won't be until after Raimi wraps up filming Spider-Man 4, which is slated for a 2011 release. However, The New York Times does report that the WoW film may appear in theaters as early as the following year. (Does this mean we should give up hope on Evil Dead 4? And what about Spider-Man 5?)

Legendary has also revealed that Charles Roven, one of The Dark Knight's producers, has signed on as a producer for World of Warcraft.

Related links:
Feature: Complicated Games - The Superhero and the Superficial
News: Sam Raimi Talks Evil Dead 4
News: Raimi and Maguire Re-Team For Spider-Man Sequels

Got a news tip for Paste? E-mail news@pastemagazine.com.

Others Tagged With