Steven Soderbergh Says He Has Only "Three or Four Years" Left as a Filmmaker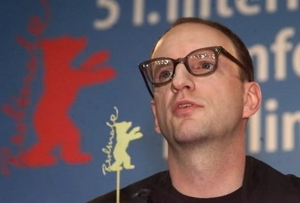 In an inexplicable "WTF?" moment, Steven Soderbergh told a writer at
The Guardian
this week that he regrets making
Che
because the shoot was so intense and that he thinks he only has "three or four years" left in him as a filmmaker.
"I'm looking at the landscape and I'm thinking, 'Hmmm, I don't know. A few more years maybe,'" Soderbergh said. "And then the stuff that I'm interested in is only going to be of interest to me." He added: "In terms of my career, I can see the end of it. I've had that sensation for a few years now."
On Che, his four-plus-hour Che Guevara biopic that was a hotly debated sensation at Cannes (and went on to open to a lukewarm international reception), Soderbergh said that "for a year after we finished shooting I would still wake up in the morning thinking, 'Thank God I'm not shooting that film.'"
Asked if he regretted making it, he replied, "Yeah."
The interview has become one of the most-talked-about Hollywood stunners in a while, and it comes on the heels of a
very public battle
over the baseball movie
Moneyball
, which ended with Soderbergh departing the project. His next film,
The Informant!
, a comedy, opens in October.
Related links:
Others Tagged With