The Crow to Fly Again With Upcoming Remake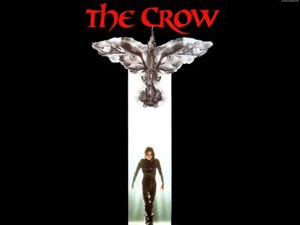 Remakes, reboots, revisions—whatever you call them, films from the days of yore (or at least the '80s and '90s) are popping up in new, modern forms with alarming frequency. Now, The Crow has become the latest to join the ranks of The Karate Kid and The NeverEnding Story.
The goth-favorite original, released in 1994, morphed into a cult classic, aided by its stylish cinematography, slick soundtrack and the tragedy of star Brandon Lee (the actor and son of Bruce Lee), who
died
during the final days of production when he was accidentally shot by an improperly loaded stunt gun on the set.
Spawning three other films, The Crow: Salvation, The Crow: City of Angels and The Crow: Wicked Prayer, the movie is soon to be rebooted again. Director Stephen Norrington (Blade) has said he's writing a new version, and he is taking it in a new direction.
According to
Mania.com
, the new
The Crow
will not feature trademark character Eric Draven, and it will be a brand-new story. Norrington has said previously that he plans to also film his version differently, making it more "realistic, hard-edged and mysterious, almost documentary-style." Further details haven't been revealed yet, but keep your eyes peeled.
Related links: