The Dodos: Time to Die
[Frenchkiss]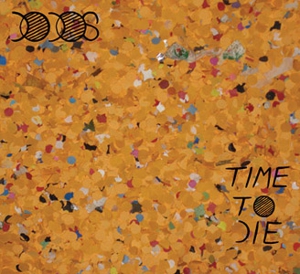 Third member's a charm
Several bands this decade have made a duo sound like more than a duo. Most recently, The Dodos made an impressive attempt on their second album, Visiter, with the propulsive polyrhythmic drumming of Logan Kroeber and the frenetic finger-picking of singer/guitarist Meric Long. But for the follow-up, they decided they needed to become a trio. They needed… a vibraphonist. With the drums and guitar so busy in the mix of almost every song, Keaton Snyder's amped-up vibes are an inspired addition, their subtle atmospheric effects put to careful use by producer Phil Ek (The Shins, Fleet Foxes, Band of Horses). On opening track "Small Deaths," Snyder follows Long's distorted guitar lines, allowing Long to rock out without muddying his lovely melodies. The way the hooks are given space to open up, the album shares a sensibility with Ek's other projects and probably overlaps more with The Shins than with freak folk, sonic novelties notwithstanding.
Listen to The Dodos on imeem.
Others Tagged With