The Strokes' Julian Casablancas Preps Solo Debut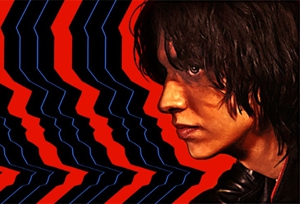 Now that The Strokes have emerged from hibernation, frontman Julian Casablancas is likewise stepping back into the sunlight to divulge some details about his forthcoming debut solo offering. Titled Phrazes for the Young, the album features all-new material penned by Casablancas and is slated for release this fall on RCA Records.
The eight-song LP was recorded over the last year in New York City, Los Angeles and Nebraska. Jason Lader (of Rilo Kiley fame) produced the album with additional production from Mike Mogis. Details are still slim at this point, but three songs off of Phrazes have the titles "Glass," "Ludlow St." and "River of Brake Lights." That means there are five songs that we don't know the titles to yet! Bated breath, people.

Casablancas will shortly announce a couple of one-off shows in U.S., followed by a longer solo tour in promotion of the album's release.
Related links:
Others Tagged With