28 Weeks Later Director in Talks for Bioshock Film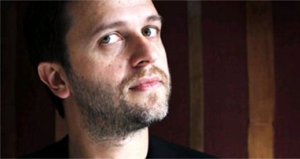 Juan Carlos Fresnadillo, the director of the well-liked sequel 28 Weeks Later, is in talks to replace Gore Verbinski as the director of the video-game adaptation Bioshock.
Verbinski had to drop out because other commitments prevented him for taking on the film's planned overseas shoot, according to
Variety
. The deal with Fresnadillo, the stylish Spanish director, is contingent on approval from the game's distributor.
Danny Boyle, director of 28 Days Later, reportedly "handpicked" Fresnadillo as 28 Weeks' director when he decided not to return to the franchise in 2007.
Related links:
Others Tagged With