Best of What's Next 2009: Gentleman Jesse [Musician]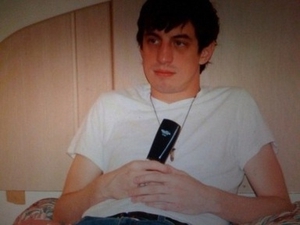 Hometown: Atlanta
Album: Introducing Gentlemen Jesse
For Fans Of: Elvis Costello, The Nerves, Exploding Hearts

After countless live shows and releases with myriad other bands over the last 15 years, Jesse Smith has finally found an act that resonates with the people. Just don't tell his father Gentleman Jesse is that act. "My dad was a drummer, so he still holds on to Some Soviet Station as being the best band I've ever been in. Our drummer kicked ass, and I think [my dad] only paid attention to the drummer," Smith says, laughing. "I'm like, 'Dad, don't you notice I'm lifting riffs from those Dave Edmunds records you made me listen to?' I'm past my prime in my dad's eyes."

Gentleman Jesse's self-titled 2008 debut earned critical acclaim from NPR,
Pitchfork
,
Mojo
and
Paste
, and it's easy to see why. From Smith's first guitar strums, the album offers a ridiculously infectious batch of songs that ooze accessibility, piling vocal hooks on top of
singable guitar solos
. And judging from the crowds that attended his shows opening for former Nerves drummer Paul Collins early this year, Smith might end up winning over his dad after all.
"There were some age gaps in the crowd," Smith remembers. "It ranged from kids in high school to people in their 50s. I have to wonder what the old farts thought, like, 'Why are there all these young people here?' Everybody likes a catchy song."

What's Next?
Smith will release two seven-inch singles (one each on the HoZac and Goner labels) this fall, with a second LP coming soon after (likely on hometown label Douchemaster). He hopes to tour the West Coast and Europe, two places he's yet to visit as Gentleman Jesse. "I didn't expect anyone would give a shit," he says. "I'm just trying to keep the momentum going."
Listen to Gentleman Jesse's "I Don't Wanna Know (Where You Been Tonight":

< Previous: Southeast Engine [Musicians] || Next: Jenny Lumet [Screenwriter] >
Others Tagged With