Bob Dylan Christmas Album on the Way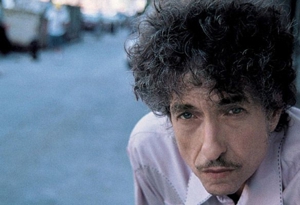 As we've just learned from Bully! Pulpit, the inimitable (not to mention greatest living) folk grandmaster Bob Dylan has been steadily compiling a collection of modern songs and Christmas carols for his first-ever Christmas album. Four songs have reportedly been recorded at Jackson Browne's Groove Master Studios in Santa Moncia, Calif., including "Must Be Santa," "Here Comes Santa Claus," "O Little Town Of Bethlehem" and "I'll Be Home For Christmas."
Shrewd Protestants and lapsed Episcopalians will no doubt raise an eyebrow or two at the inclusion of "O Little Town Of Bethlehem," a decidedly pious song nestled among an otherwise laic bunch. No doubt, it'll fuel another round of speculation about Dylan's religious leanings, since he's been awfully reticent to discuss his beliefs after he began distancing himself from the whole
born-again Christian thing
. Then again, maybe it's just one of his favorite holiday tunes.
No word yet on a release date, but we have a sneaking suspicion it could come out sometime between November 26 and December 25 of this year. Call it a hunch.
Related links:
Others Tagged With