Built to Spill Reveal Album Cover and Tracklist for There is No Enemy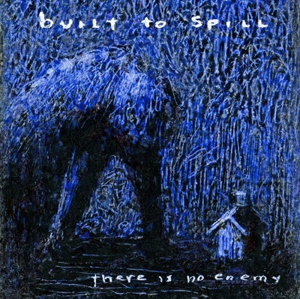 Following Built to Spill's hiatus between 2001's Ancient Melodies of the Future and 2006's You In Reverse, the three years we've had to wait for the band's upcoming LP There Is No Enemy seem as breezy as BtS' own inimitable brand of guitar rock. As we wind down to the album's Oct. 6 release, a steady trickle of details about a supporting tour have emerged, and now the tracklist and album art have been unveiled to boot.
The mildly ominous and quasi-impressionist cover above depicts an indistinct giant hunched over a small cottage. It's no doubt a bellwether for the album's politically-charged content, as if the name wasn't enough of a hint (Martsch has also frequently professed his admiration for
Noam Chomsky
and the
Democracy Now!
TV show.)
Tracklist:


1. Aisle 13
2. Hindsight
3. Nowhere Lullaby
4. Good Ol' Boredom
5. Life's A Dream
6. Oh Yeah
7. Pat
8. Done
9. Planting Seeds
10. Things Fall Apart
11. Tomorrow
There Is No Enemy is out Oct. 6 on Warner Bros. Records.
Related links:
Others Tagged With