Dawes, Maritime, More Sign on for Second Daytrotter Barn Tour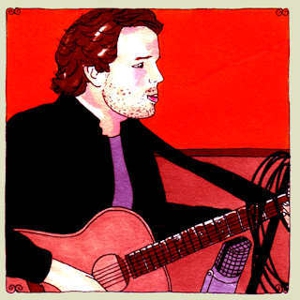 Live shows in a club or a bar may be fun, sure, but all too often they don't involve hay. Observing this obvious blight on the music world, Daytrotter's Sean Moeller solved that problem this summer with a string of barn dates that featured farm-friendly acts like Local Natives, Someone Still Loves You Boris Yeltsin and Mac Lethal.

The dates were so successful that, coming this October, Moeller's headed back to the barn.

And here's the kicker: The shows are all free.

During a six-day run, Daytrotter's barn shows will visit various locations throughout Iowa and Wisconsin and feature Paste Best of What's Next band DAWES, country troubadour Christopher Denny, indie-pop act Maritime, and more yet to be announced.

"The summer shows were pretty magical. People camp out and picnic. During some sets there'd be barn swallows circling above the crowd," Moeller told Paste. "The sound is great. Maybe there are bands out there that were just meant to play in barns."

Dates:

October
8 - TBA, but likely in either Wisc., Ill. Or Dyersvile, Iowa
9 - Madison, Wisc.
10 - Maquoketa, Iowa
11 - Bellevue, Iowa
12 - West Liberty, Iowa
13 - Johnston, Iowa

Related links
Best of What's Next: DAWES
News: Daytrotter Hosts Iowa Barnstorming Tour
Daytrotter.com


Others Tagged With