Disney Buys Marvel for $4 Billion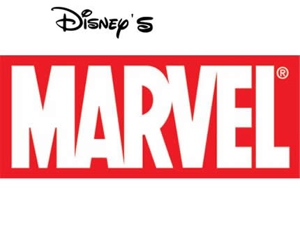 Don't be alarmed if the next Iron Man or Spider-Man installment boasts a wholesome, G-rating, or has the featured hero breaking out in a catchy sing-along. They might even be animated. All right, this probably won't happen, but in one of the brightest corporate marriages the recession has seen, Walt Disney has purchased Marvel Entertainment for a whopping $4 billion.

The companies agreed to structure the deal as a cash and stock option exchange. Disney is offering $30 a share in cash plus around 0.745 of its shares for every Marvel share, values that may be adjusted before the closing deal.

All in all, the amount of money being thrown around during this transaction is colossal, but Disney is certainly getting what they're paying for. The deal will add the 5,000 characters that compose the Marvel brand to Disney's monolithic entertainment empire, and will also expand its superhero portfolio to reach a global audience.

"This is an unparalleled opportunity for Marvel to build upon its vibrant brand and character properties by accessing Disney's tremendous global organization and infrastructure around the world," said Marvel Chief Executive Ike Perlmutter in a statement.

The deal is something of a win-win, as Marvel characters can now feature in Disney's broadcasting (ABC) and theme parks. Also, Disney will now be able to capitalize on Marvel's upcoming additions to Wolverine, Spider-Man and Iron Man.

The transaction isn't quite as large as Disney's merging with Pixar in 2006, which amounted to $7.4 billion. Similarly, it broke barriers between the companies and their shareholders, and allowed the conglomeration to focus specifically on managing their stable of iconic films and characters.

Not everyone shares a rosy outlook on the purchase, especially some faithful comic-book veterans. Mike Van Houten, owner of Atlanta-based Oxford Comics, one of the city's oldest comic-book shops, says the merge might dilute Marvel's dynamic character pool as it is enveloped by a much larger corporation with its own set of characters, thus dimming the creative spark that birthed some of comic-dom's most iconic superheroes.

"I would really hate to see that in this case with Marvel," Van Houten tells Paste. "Characters aren't static, and the future isn't static. I would like to see Marvel stay an independent company."


Others Tagged With