District 9 Director Neill Blomkamp Talks Sequel Possibilities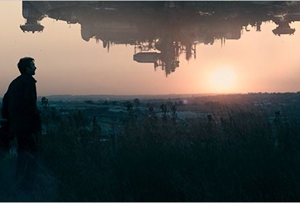 District 9 has only been in theaters for two weeks, but critical buzz combined with sizable box-office returns has made everyone, including director Neill Blomkamp, mighty excited about the possibility of a sequel to the summer's sci-fi success story. Folks who haven't seen the movie yet should tread no further. Here there be spoilers:
As Blomkamp revealed in a recent
interview with the Sci-Fi Movie Page
,
District 9
wasn't written with a sequel (
District 10
?) in mind, but he's got an "inclination of an idea" for it and is eager for another stint in the director's chair. He's less interested in making a prequel, but isn't ruling it out either. Star Sharlto Copley has also
expressed interest
in reprising his role as the (now prawn-ified) Wikus van der Merwe. Blomkamp said there's a number of things he'd like to tackle with a sequel, which would be set in South Africa again: Will Wikus get his human body back? And what will happen when Christopher returns in three years?
.
Blomkamp is currently headed to Vancouver to begin work on an unrelated sci-fi project, set on a "different planet, way in the future." But cool your joysticks, Xbox fragmasters; it's not the Halo movie. Blomkamp describes his participation in the project as "dead" and wouldn't return to direct even if he were asked, noting his frustration that the film was canned after they were $11 million deep in pre-production costs.
Related links:
Others Tagged With