Charles Manson and Phil Spector's Jailhouse-Rock Collaboration a Hoax, Says Dept. of Corrections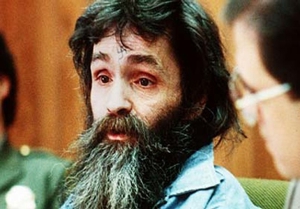 On Thursday we reported on an overture allegedly made by Charles Manson to recently-incarcerated music producer Phil Spector. Blogs and newspapers were lighting up with the story, including the New York Post's Page Six, which spoke to Spector's wife and publicist. Apparently, the bearded man pictured above wanted to work with the man known for the Wall of Sound.

But it turns out, it isn't true. Contact of any kind between the two inmates never occured, says Terry Thornton, spokeswoman in the Office of Public and Employee Communications at the California Department of Corrections and Rehabilitation.

In fact, they aren't even in the same prison. Manson is in Corcoran State Prison and Spector is in the the California Substance Abuse Treatment Facility, nearly four miles away. "They're totally separate," Thornton tells Paste. She also clarified that the prison began an investigation into the rumor after it was alleged that an employee had been the one to deliver a note from Manson to Spector. "That would be misconduct, and allegations of misconduct are investigated," Thornton says. "So that particular allegation was investigated and showed that no employee brought a note to inmate Spector, and that inmate Manson didn't offer the note."

Spector did get a note, Thornton says, but it did not come from Manson. "Probably another inmate, perhaps playing a prank, did that... Unfortunately, the note was destroyed, but it's very likely that it was just another inmate who signed it as Manson."

Related links:
News: Phil Spector found guilty of second-degree murder
News: Phil Spector case ends in mistrial
PhilSpector.com

Got a news tip for Paste? E-mail news@pastemagazine.com.

Others Tagged With