Mew: No More Stories…
[Columbia]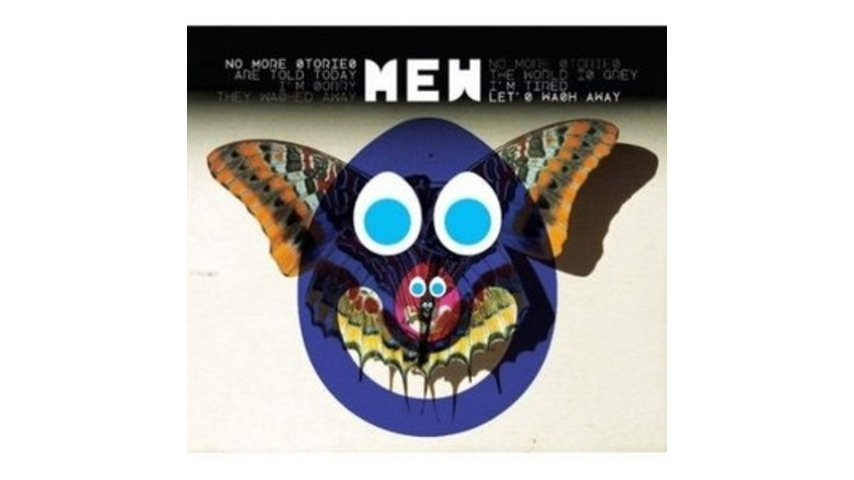 Danish alt-rockers return with dark, spacious opus grounded by danceable beats.

According to the unellipted 23-word title of Mew's fourth studio album, stories are no longer told because "they washed away." This explanation proves true, as blissful waves of synth atmospherics—compounded by Jonas Bjerre's ethereal vocals—render the album's awkward lyrics largely unintelligible. "New Terrain" unfolds in endless layers with Bjerre's soprano, creating a haunting loop of echoes over late-blooming arena-rock guitar—it's the perfect opener to yet another album of songs that rarely end where they begin.

But where the band's U.S. breakthrough, And the Glass Handed Kites, sometimes felt sprawling, its follow-up achieves some much-needed clarity, distinguishing one song from the next and reining in the reverb with throbbing bass hits. These Danes articulate emotion better with dark, cinematic soundscapes than with words, as they drift from apocalyptic disco ("Introducing Palace Players"), to slow-burning, keyboard-and-handclap reverie ("Sometimes Life Isn't Easy"). Despite the occasional misplaced synth bloop, Mew's latest employs a clean-cut dance sensibility that lets the band experiment without floating too far into space.

Listen to Mew on imeem.

Others Tagged With