The Bottle Rockets: Lean Forward
[Bloodshot]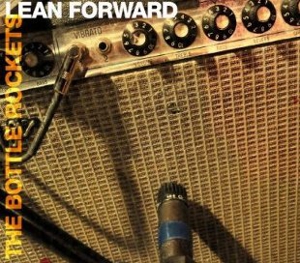 Veteran roots rockers lay some wheel

Atop the stinging double-stop guitar licks of the Bottle Rockets' no-frills latest, optimism and good intentions knock heads with the reality of human imperfection. "I'm never gonna waste another day," frontman Brian Henneman sings on "Shame on Me," waxing hopeful before countering, "She knows I will anyway."

A similar dichotomy appears in "The Long Way"—while the band is generally in good spirits on this tune (a trucker road song in the grand tradition of Chuck Berry's "Promised Land" and Carl Montgomery and Earl Green's oft-covered "Six Days on the Road"), impending doom is never far off: Sure, "Maybe something good is coming at you around the bend," but look out because "just outta the hills, here's something slick and about to be spilled."

For now, at least, tragedy is averted, our protagonist rolling safely into Rock Springs in time for some shuteye. The car and the American highway are for the Bottle Rockets what the raft and the Mississippi River were for Twain—a metaphor for escape, freedom, adventure, personal growth and the journey of life. "Nothin' but a driver," Henneman sings, "that's all I wanna be."

Listen to The Bottle Rockets on MySpace.

Others Tagged With