Weirdest or Best TV Promo Ever? CW Hosts a Blood Drive for The Vampire Diaries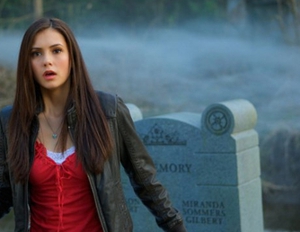 CW is either a) scraping the bottom of the promotional-idea barrel or b) making a really genius move with this one. In honor of its new teen vampire show premiering this fall, the network will be holding a blood drive with the theme "Starve a Vampire. Donate Blood."
The Vampire Diaries, about a human girl torn between two vampire brothers, premieres Sept. 10 on the CW. As the latest vampire-related product for teens intended to cash in on the Twilight phenomenon, the series needs something to distinguish itself. Thus, they've started a promotional blood drive, which began on Monday (Aug. 25), and will run for five weeks on high school and college campuses throughout the U.S. It's encouraging students to give blood through the Red Cross.
Related Links:
Others Tagged With