Alberta Cross About to Launch U.S. Tour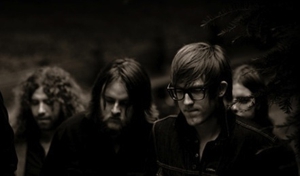 When your band's first EP earns acclaim, that's saying something. When it gets you booked on tours with The Shins, Oasis and Bat For Lashes and merits mentions in Rolling Stone, NPR, Spin and, yep, right here at Paste, then you might say that your future's already looking bright.

Such is the case with London's Alberta Cross. The band's debut, 7-song EP, The Thief and the Heartbreaker, garnered high praise; now it's time to take the next step—Alberta Cross' debut album, Broken Side of Time is out now on ATO Records. Coming soon: the band takes to the road for a US tour.

Want to see Paste's current Band of the Week on the road? Well, here's hoping you live in one of the nine states listed below! If not, though, don't fret; we have a feeling these guys will be announcing more dates soon.

For now, though:

October
2 - Austin, Texas @ Emo's
3 - Austin, Texas @ Austin City Limits
5 - Memphis, Tenn. @ Hi-Tone
7 - Nashville, Tenn. @ Bottle Tree
9 - Atlanta, Ga. @ The Earl
11 - Chapell Hill, N.C. @ Local 506
12 - Charlottesville, Va. @ Is Venue
13 - Washington, D.C. @ Black Cat
14 - Baltimore, Md. @ Ottobar
15 - Philadelphia, Pa. @ First Unitarian Church
16 - Providence, R.I. @ Providence Black Repertory Theater

Related links:
News: Bonnaroo 2009 Lineup Announced
ATORecords.com
AbertaCross.net


Others Tagged With