Barry Manilow and Michael Stipe Team Up for Romantic Comedy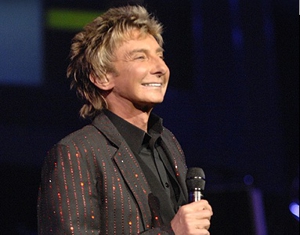 Michael Stipe has paired with one of music's shiniest, happiest people to create a...romantic comedy? The project, Variety reports, will be co-developed by Stipe using Manilow's tunes as both the soundtrack and focus. The plot will center on a crew of Manilow fans converging on Las Vegas one fateful weekend for a Manilow concert.
This certainly isn't the first time that cheeseball pop music has been incorporated in a major motion picture ("Young and sweet, only 17!"), but Mamma Mia didn't have one of rock's greatest living songwriters at its helm.

Related links:
List of the Day: The 20 Best R.E.M. Songs of All Time
Sweet Talk: Barry Manilow and Brian Boitano
YouTube: Barry Manilow - "Mandy"

Got a news tip for Paste? E-mail news@pastemagazine.com.

Others Tagged With