Blockbuster to Shutter More Than 800 Stores by 2010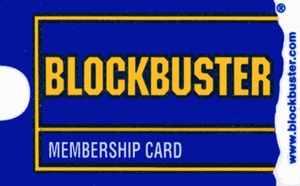 Blockbuster, the once-great behemoth of the movie-rental business has been struggling to dominate the industry for a couple of years now.
Mail-order rental services like
Netflix
, kiosks like Coinstar, Inc.'s Redbox, and
online movie downloads
have been eating into its profits. On Tuesday (Sept. 15), it became clear through a regulatory filing that Blockbuster planned to shutter between 810-960 of its poorest-performing retail locations in the U.S. by the end of 2010 in an attempt to avoid filing Chapter 11.
Blockbuster, Inc., begun in 1982 and based in Dallas, Texas, currently employs around 30,000 people and, as of Sept. 2, it operated approximately 7,100 stores worldwide. It was previously estimated that the retail giant would only have to shutter 410-450 stores, and so Tuesday's announcement that that number would double came as a shock. The announcement prompted the
stock price
to dip immediately to 1.25, though it had recovered to 1.40 by the close of business day Tuesday.
Blockbuster now plans to convert around 250-300 current locations to outlet stores selling used DVDs. To keep up with its various competitors in the movie-rental marketplace, it will also offer digital downloads, rentals by mail and an increased number of retail kiosks. It plans to expand from 497 rental kiosks to 2,500 by the end of this year, and then to 10,000 by mid-2010.
Related links:
Others Tagged With