Boris to Release Japanese Heavy Rock Hits 7-Inch Series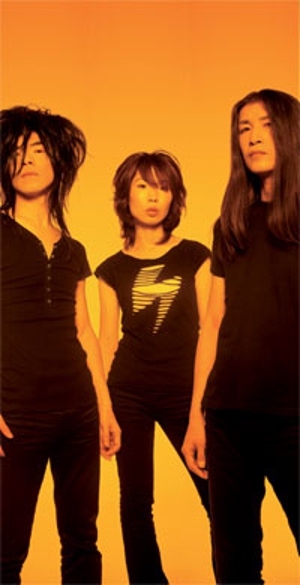 One by one, it seems, bands are skipping out on albums in favor of smaller releases, EPs and singles. (Then again, many bands have always done both.) The latest to follow suit is Japan's master of experimental rock Boris.

Over the next three months, the 15-year post-metal veterans will release three different 7" vinyl singles as part of a series called
Japanese Heavy Rock Hits
. The set can be bought individually, but ordering each release together will snag you a fourth 7" and a Boris t-shirt, thus making you the coolest (read: nerdiest) of all your friends. Obviously a coveted position.
Here's the lineup:
September
Japanese Heavy Rock Hits Vol. 1
Side A: "8″
Side B :" Hey Everyone/ねえエヴリワン"
October
Japanese Heavy Rock Hits Vol. 2
Side A: "H.M.A. - Heavy Metal Addict"
Side B: "Black Original/黒い点滅"
November
Japanese Heavy Rock Hits Vol. 3
Side A: "16:47:52… / 16時47分52.."
Side B:" ..and Hear Nothing/きこえない"
Related links:
News: Jim Jarmusch Recruits Boris for The Limits of Control
Review: Boris with Michio Kurihara: Rainbow
Boris.com

Others Tagged With