Circulatory System: Signal Morning
[Cloud Recordings]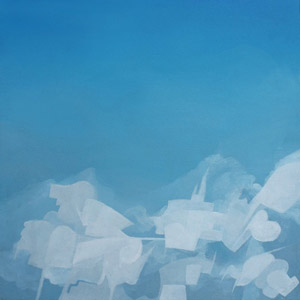 Intrepid sonic explorer sets sail atop trusty 4-track, searching for meaning in the face of affliction

Like most projects involving Olivia Tremor Control co-founder Will Cullen Hart, Signal Morning is an epic, challenging, noisy psychedelic opus of the highest order. The first music he's released since 2001's self-titled Circulatory System, this new collage of sound and song—featuring Neutral Milk Hotel's Jeff Mangum and Julian Koster, and members of OTC—contains snippets of material dating back to the early '90s: bits and pieces of aging 4-track cassettes expertly manipulated and blended with material Hart has written over the last decade.
Hart can play most anything you put in his hands, but his real instrument is that Tascam 4-track recorder. To say Hart is the Hendrix, Perlman or Coltrane of the 4-track is not overstatement. While the broad swath of feelings and themes on
Signal Morning
can't be reduced to any one concept, much of the album soundtracks the onset of multiple sclerosis, a disease Hart was only recently diagnosed with, though he's been struggling with its symptoms for years. MS may have temporarily slowed the Athens, Ga., musician's output, but it has not diminished its quality.
Listen to Circulatory System's "Round Again" from Signal Morning:
Others Tagged With