Ears We Trust: Yo La Tengo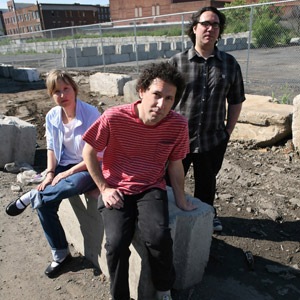 Cecil Taylor
"Bemsha Swing" (from Jazz Advance) Still riding the high of the incredible set I saw him play with Tony Oxley, I recently got this record from 1956 and was knocked sideways to hear him covering Thelonious Monk.
The Flamin' Groovies
"Golden Clouds" (from Sneakers) Just had the supreme pleasure of backing up Roy Loney and Cyril Jordan and when they added this to the repertoire, I had to admit I was baffled. Hadn't pulled this this Moby Grape-riffic number off the shelf in too, too long.

Olivia Newton-John
"A Little More Love" (from Olivia's Greatest Hits Vol. 2)
Loved this song when it came out. Never thought much about the lyrics till I thought to sing it at a wedding. Turns out it's a little randier than I was expecting. Hope the bride's folks weren't listening!

Swamp Dogg
"The Mind Does the Dancing While the Body Pulls the Strings" (from Have You Heard This Story??) Asked at a Freewheeling Yo La Tengo show to name her favorite record cover, [drummer Georgia Hubley] took everybody— offstage and on—by surprise with her reply. So it seemed only right to give it a spin.

unknown
"In-A-Gadda-Da-Vida" Luckily I did not have a mouthful of coffee the other morning when I heard someone outside the apartment whistling this. Considered throwing on a pair of shoes to see if he (it had to be a he) kept it up for the full 17 minutes. Instead went to ironbutterfly.com to double check my spelling.
Check out the NEW HATS!

Others Tagged With