Getting to Know... Spitzer Space Telescope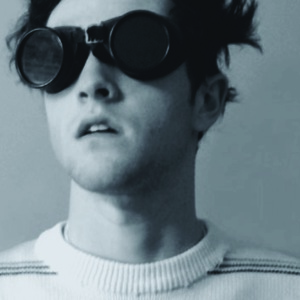 Dan MacDonald, the 21-year-old troubadour who performs as Spitzer Space Telescope, stumbled into his own personal folk revival in an unlikely place: a listening rack at the Barnes & Noble on the campus of Michigan State University. Not exactly Alan Lomax's American backwoods, but it inspired in MacDonald a similar impulse. The Boston University student has put his spin on the vintage folk sound on a recently-release self-titled debut LP that showcases his powerful, expansive vocal range and high-energy, storytelling singing style. Paste recently spoke with MacDonald about his archaic influences, Boston's hootenanny scene and the trouble with labels.
Paste:
When did you start writing songs and performing as Spitzer Space Telescope?
Dan MacDonald:
I'm a self-taught guitarist. In high school I played in a band called Stuck in Ohio, but by senior year all of the members were graduating and going off to different places. I'd learned to love writing and performing though and knew I had to have something musically that I could take with me to Boston, so in terms of mobility it was most practical to play solo and acoustic. I played my first open mic in December 2005. I had to have three songs, so I wrote and played these three Dylan-esque songs.
Paste:
How is the music scene in Lansing, Michigan? Did you play around there often?
MacDonald:
That first open mic and basically my whole education as a solo performer was at Magdalena's Tea House in Lansing, this coffee shop run by a bunch of hippie vegans in the middle of this drought of clubs. Then I went over to Michigan State University and did the open mics there. My producer Dave Suchanek first saw me play there, and our first conversation was about recording. Now, four years later, he ended up recording the album.
Paste:
Were the crowds in Lansing responsive to your music?
MacDonald:
Oh, yeah, people at MSU responded so fast. They just latched onto it, and I started to get a little following. The fan base is Lansing is still so strong and loyal. But it's fucked up man, though, because they're always very quiet and respectful! There's no banter or anything—they just listen. It's really bizarre. I try to get 'em to be more like the Boston crowd.
Paste:
Yeah, you have developed quite a following in Boston, and the crowds I've seen at your shows are really into this genre. I've seen you play at a couple of hootenannies in Boston and it seems like there's a real booming scene there for this type of traditional-inspired folk.
MacDonald:
I don't know how the hell all of these 20-somethings found each other and did this but its really one of the most beautiful things I've ever witnessed. There's this very brotherly community of kids who have really discovered this relic tradition and have breathed new life into it and it's like a phoenix coming out of the ashes.
Paste:
Can you describe the hootenannies a little bit more? What exactly are they like?
MacDonald:
Well, it's like 100 people crammed into this tiny attic sitting Indian style. There's no drama, no fights, no problems. Everyone's totally relaxed and listens to each performer, just basking in this glow of friendship and community. It gets rowdy when it's supposed to—during the songs—but it's mostly pretty serene and peaceful. It's so much about community.
Paste:
That's awesome. Do you think this is part of some bigger resurgence of interests in folk music?
MacDonald:
I do have faith that this is an indicator of a larger resurgence of interest in grassroots folk traditions. Boston itself has three hootenanny scenes going on right now—Somerville, Jamaica Plain, and Allston. New York lately has something similar, a lot of great traditional-inspired artists.
Paste:
How did you get into folk music?
MacDonald:
When I started writing my solo acoustic songs, the only folk music I'd ever heard was Dylan's major hits, maybe a Donovan song or two—only what I'd heard dubbed over TV and movies. That basic exposure to folk was kind of all that inspired it. But since the first songs were written, I've increasingly gotten more into authentic, rootsy, decrepit, archaic songs. The goal of my music has always been to preserve a vintage folk sound, but I've definitely gained more specific influences over time.
Paste:
What are your biggest influences now?
MacDonald:
The songs on the album are very much influenced by artists like Buffy Sainte Marie, The Clancy Brothers… Plus traditional sea songs, folklorist collections, Irish instrumentals… I just started out inspired by one or two artists, a few corners of the folk music universe, and went from there researching songs and artists.
Paste:
You had to do a lot of research to gain such a vast span of traditional influences. What's your research process like? How did that start?
MacDonald:
It basically started when I used to go to Barnes & Noble on the MSU campus. They had listening racks and I'd go to the folk section and sample everything they had. That's how I learned about 60s revivalists like Joaz Baez, John Jacob Niles, Ian and Sylvia, The Clancy Brothers. If it wasn't Barnes & Noble listening stations that gave me my introduction to folk, it was as soon as the Scorsese documentary came out.
Paste:
No Direction Home
?
MacDonald:
Yeah, that film was such a major influence on me. I learned about Odetta. I heard more from Baez. I learned about the Clancy Brothers through that documentary, and they're one of my biggest influences.
Paste:
Spitzer Space Telescope is often described as influenced by traditional music, but you play original compositions. What do you think it means to sound influenced by traditional music?
MacDonald:
To me, I think to sound traditional means that you stay really true to the aesthetic of a certain period and to a certain kind of ideal in music. You're not really contemporizing the sound or modernizing it. I consider myself inspired by traditional music—I'll pull certain themes and lines and language from traditional songs. That's pretty much been the goal of my whole career as a musician. Folk music to me is just about preserving certain songs and sounds that are so old and timeless. It's kind of what I'm studying when I collect these old records—what makes them sound old?
Paste:
Can you give me an example of the traditional influences surfacing on the album?
MacDonald:
"California Condor" is based on a version of a Buffy Sainte Marie song. I basically used my capo and tuned up my guitar to sound like a mandolin. I don't change chords much. I tried to take a static progression to resemble her string bow. The melody actually very much comes from a Clancy Brothers called "Whiskey Is the Life of Man." I wrote it right after learning and singing that song.
Paste:
What are the songs on your album about?
MacDonald:
Am I supposed to be making art about something? [
Laughs
] The songs are just setting certain moods, conjuring up certain images. As a whole that's what it's about. There are no real narratives running through them. It's more just about effects—it's based in sensory and visual imagery.
Paste:
So there's no lyrical themes or messages running through the album?
MacDonald:
There are exceptions. It would definitely we untrue for me to say they're all just based on creating images. "Song of Voyage" is a song on the album written with a message or theme. It's a song about transcendence beyond the physical world. I used this story of a traveler going to the edge of the Earth. There is also one protest song I wrote that's not on the album.
Paste:
All of this talk about imagery seems to sort of relate to the fact that you're also an art student.
MacDonald: In a way it does. I'm a painting major at the College of Fine Arts at Boston University and I recently had my first solo show at a coffee shop in Boston. What's been most influential is that I've studied a lot of imagery and been exposed to it. I wouldn't necessarily say that its because I'm a painter that my music is so rooted in images, but rather I'd say that its because being a painter has exposed me to so much visual imagery.
Paste:
What was the recording process like for the album? How long did it take to record?
MacDonald:
The whole recording process was pretty interesting. While writing for the songs took four years, once that last song was written, I was determined to record only in two days. I didn't want to do any more than three takes of any song. I was really adamant and determined to get mistakes in there, and they are. I was trying to follow the traditions of Alan Lomax-type field recordings, which kind of challenges the whole 60s pop-revival of producer-driven folk. I was trying to combine the authentic Lomax-type recordings, these sloppier raw takes, with a vintage, warm feel that I think really comes through on the vinyl.
Paste:
Did you have a specific idea of what you wanted the album to sound like before you recorded it?
MacDonald:
Yes. The album was very much a vision that I was carrying out. I knew more or less what it was supposed to be—that's why it took so long. After releasing two EPs, I knew what I wanted the album to be. I had to wait a while for four of the songs to come along. I've learned how important it is to be patient—I don't want to rush stuff out. I waited, and it was brutal at times, but I knew what the shape of the album was supposed to look like.
Paste:
When were the first two EPs released?
MacDonald:
I recorded my first two EPs in my basement—
Spitzer Space Telescope I
[2005] and
Spitzer Space Telescope II
[2007]. I burned them to discs myself, made artwork myself, and designed these brown cardboard cases that I sewed red thread around.
Paste:
That's pretty D.I.Y. Speaking of which, I've heard you talk about your opposition to record labels. Why is that?
MacDonald:
I've learned over the years that to get things the way you want them, you just have to do it yourself, man. I don't want the pressure of somebody's livelihood relying on my music. I took four years making this record and I wouldn't have done it if I couldn't spend that much time on it. A label would have put me on a deadline and it would have felt out of my control. Labels have their own agendas. I don't know—I'm weary of labels and I don't plan on shopping this thing around, but if they came to me with the right kind of deal I might reconsider it. So far doing it very grassroots has worked, which sort of speaks to the genre.
Paste:
Now that your album is done, what are your plans for Spitzer Space Telescope?
MacDonald:
I'm working on promoting the album, and trying to spread my music to as many people as I can, while keeping it as grassroots as possible. My friend from Lansing, Greg Garrod, has started
Good People
, which is sort of a name he uses for artists he manages. Greg helps me find shows, he helped me finance the record, and he's trying to help me put together a tour for August. I'm so supportive of him because he's very into the grassroots thing as well. His goals align with my whole desire to stay away from labels—to keep it controlled, grassroots, and real.
Listen to Spitzer Space Telescope on MySpace, and watch him perform "Song of Voyage" at Boston University:
Others Tagged With