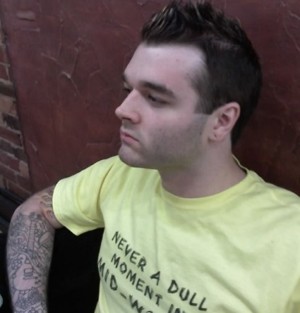 Athens, Ga., musician Jon Guthrie died this weekend in a single-car crash when his vehicle veered off the road and into a creek off Beaverdam Road in Athens. Family, friends and local police had been reaching out online through Twitter and Facebook hoping to locate Guthrie after he went missing, but he was found in his car Monday evening.
The bio on Jon Guthrie's Twitter page began "Music=Life," and it couldn't have been more true for the talented multi-instrumentalist. Though only 26, Guthrie had already played in nearly a dozen bands—including Guff, Love Tractor, Exit 86, Dirty Sanchez & the Pancho Villas, Chop Top and Community Chaos. He had also played alongside his father and uncle in the Michael Guthrie Band, and recently had been touring with Bill Mallonee in Vigilantes of Love.
In a Facebook post early this morning, Mallonee wrote, "Jon was one of the kindest, most generous people I've ever known. His talent on guitar, bass and vocals was immense, his heart as big as the heavens, and his willingness to always find the best in people undiminished. Jon, we miss you dearly."
It's a sentiment being expressed by so many in a community of which Jon was such an integral part.
Watch Guthrie perform "Solar System" with Vigilantes of Love this past May at Eddie's Attic in Decatur, Ga.:
Related links:
Jon Guthrie on MySpace
Jon Guthrie on Twitter
BillMallonee.net
Others Tagged With