Joss Whedon Unveils Astonishing X-Men Motion Comics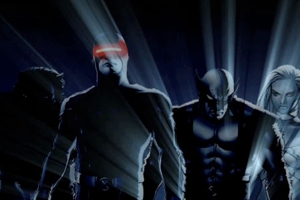 To call Joss Whedon a god of nerd-dom probably understates the influence of one of this generation's most beloved writer/directors. Buffy the Vampire Slayer, Firefly, Dr. Horrible's Sing-Along Blog: Just about everything he's applied his alchemy to has transformed into geek gold. And since he's already penned a comic or two in his time, it's only natural that he would be turning his talents to write a motion comic for Marvel, titled Astonishing X-Men: Gifted.
The series is set to debut on iTunes on Oct. 28. Marvel released the teaser trailer for the Astonishing X-Men motion comic (watch below), along with the following press statement:
"Marvel is proud to unveil the newly trailer to the hotly anticipated Astonishing X-Men motion comic, based on the seminal comic story by superstar scribe Joss Whedon (
Buffy: The Vampire Slayer
) and renowned artist John Cassaday (
Captain America
). This is your latest peek at Marvel's newest original motion comic (available October 28th on iTunes) as the X-Men embark on a bold new mission! Discover more at
www.marvel.com/motioncomics
, bub!"
Related links:
Others Tagged With