Karen O to American Children: Go Out and Play!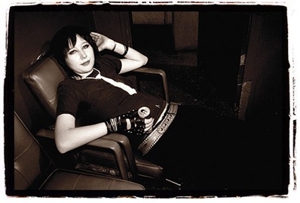 The Where the Wild Things Are saga continues to get more intriguing. Obviously, the movie is based on one of the best children's books of all time, and the trailers alone capture our imagination and make us want to run outside and play like kids.

But will the flick have the same affect on, you know, the children?

The US Department of Health and Human Services hopes so. A new advertisement released by the agency has adopted Karen O's joyful tune from the movie's soundtrack, "All is Love," with a simple message: Hey kids! Go out and play! Also, don't get fat!

The ad ends with a shout for kids to visit SmallStep.gov, a website that gives kids ideas of how to play, as well as healthy lifestyle quizzes (we got a 5 out of 5!) and games. Plus, if you leave the site idle long enough, an window will open saying: "If you can, go do something active like jumping rope or bike riding. You can always come back later."

If Karen O says it's playtime, you know she means business. Watch the commercial here.

Related links:
News: Karen O and Company Reveal "All is Love"
SmallStep.gov
Where the Wild Things Are on MySpace

Others Tagged With