Live-Action Akira Driving Forward with Children of Men/Iron Man Writers Onboard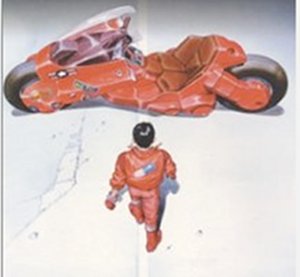 A live-action version of the classic 1988 animé
Akira
will go ahead, red motorcycle and all.
Leonardo DiCaprio's production company, Appian Way, and Warner Brothers
have long been hard at work
to get the project off the ground. And now screenwriters Mark Fergus and Hawk Ostby are apparently working on the script. The writers were responsible for earlier drafts of
Children of Men,
and they have sci-fi and action cred from penning
Iron Man.
Katsuhiro Ôtomo's
Akira
is a post-apocalyptic story set in "Neo-Tokyo" in 2019. The upcoming version will reportedly be moved to "Neo-Manhattan," and probably will go into production in 2010 to be released in 2011. DiCaprio and
Joseph Gordon-Levitt
have each denied rumors that they will play main character Kaneda and his friend Tetsuo, respectively. Either way, the producers and writers attached to this film make it one to watch.
Related links:
Others Tagged With