Mastodon to Score Jonah Hex Movie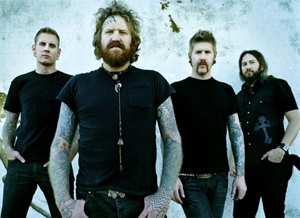 Über-film-geek Harry Knowles of Aint It Cool News dropped a tidbit of knowledge on us last night. In between bouts of nonsense about Medusa's genitals and Satan's mighty balls, he revealed that Atlanta-based metalmen Mastodon will be scoring the upcoming comic-book flick Jonah Hex. But what does it sound like? "Needless to say, pretty heavy!"
Jonah Hex is based on the comic-book series of same name about a bounty hunter who adventures through an occult-flavored version of the post-Confederate South and Old West. Josh Brolin and the perennially plasticine Megan Fox star as the titular character and (shock!) his gun-toting prostitute love interest, respectively.
Related links:
Others Tagged With