Paul W.S. Anderson to Unite The Three Musketeers in 3-D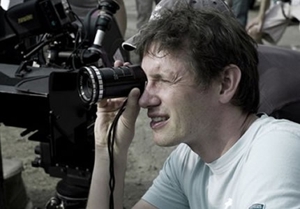 Paul W.S. Anderson is better known for his sci-fi. Which is to say, his outlandish thrillers that are probably rooted in some type of blood and guts video game, such as his Mortal Kombat and endless succession of Resident Evil films.

His next adaptation could be his most down-to-earth as he looks to remake The Three Musketeers, a franchise that has stayed untouched since Disney's 1993 film, starring Charlie Sheen, Kiefer Sutherland and Chris O'Donnell.

What spin will Anderson put on the classic tale? This time, we'll get to see Aramis, Athos and Porthos duel as 3-D swashbucklers. "We are definitely modernizing 'The Three Musketeers' without compromising the fun of shooting a period piece," said Anderson in a statement. "But in our film, corsets and feathered hats don't take center stage. Our version is rich in eye-popping action, romance and adventure."

Anderson wrote the script with Andrew Davies, whose previous projects include Bridget Jones's Diary and the 1995 TV mini-series, Pride and Prejudice. Anderson will produce with Jeremy Bolt of Impact Pictures and Constantin Film's Robert Kulzer, as reported by The Hollywood Reporter's Heat Vision.

Anderson looks to film in Germany and France. Shooting will begin next year, en route for a 2011 release.

Related links:
News: Resident Evil director switches to vampires
News: Diablo To Produce Zombie-Book Adaptation
List of the Day: The 11 Best Villainous Species in All of Science Fiction

Got a news tip for Paste? E-mail news@pastemagazine.com.

Others Tagged With