Tyler Perry's Precious Wins Top Award at Toronto Film Fest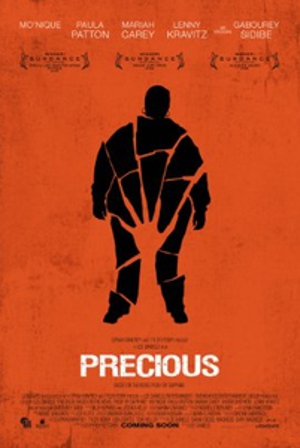 Precious: Based on the Novel Push by Sapphire won the Toronto Film Festival's top honor this past Saturday, their People's Choice Award, which is voted on by filmgoers.
The gritty film follows the story of Clareece "Precious" Jones, a morbidly obese teenager living in
Harlem
in 1987. Although she is pregnant with her father's child and is cruelly tormented and abused by her mother, the story ultimately focuses on Precious' quest for love and self-acceptance in the midst of a seemingly hopeless life. Lee Daniels directed the film, which also won three top awards (Audience Award, Grand Jury Prize and Special Jury Prize) at
this year's Sundance Film Fest
in January.
Precious is played by Gabourey Sidibe,
Mariah Carey
plays a starkly unglamorous social worker, Paula Patton a sympathetic teacher and Mo'Nique plays Precious' abusive mother.
Lenny Kravitz
plays the small role of a nurse in the film.
The film is executive produced by
Oprah Winfrey
and
Tyler Perry
, for whom this has become a personal project. Perry has even gone so far as to
discuss his own childhood experience
with his father's abuse in interviews, pointing to it as one of the reasons that Sapphire's story resonates so deeply with him.
At
last year's Toronto Film Fest
,
Slumdog Millionaire
won the People's Choice Award and went on to win multiple honors at the Oscars the following spring. Although
Precious
is gritty and emotionally raw, sad movies about struggle, with
hopeful messages,
are generally good Oscar bait.
Precious
is due for limited commercial theatrical release this November.
Related links:
Others Tagged With