Jude Law, Steve Buscemi and Eddie Izzard: On Your Phone for Free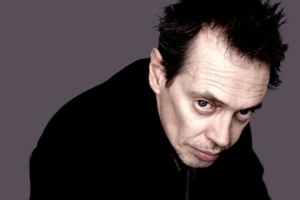 As they wait to see Jude Law's take on Terry Gilliam's Imaginarium of Doctor Parnassus title character, U.S. moviegoers can check out his role in Sally Potter's Rage as of yesterday. On their cell phones. For free.
Online film distributor Babelgum will release the other six parts via iPhone and iPod applications throughout the week. With this, Potter had only planned two theatrical showings of Rage, at N.Y.'s Box Theater last night and Berlin's Film Festival in February.

"People were afraid that painting would be killed by photography, that DVDs would kill film, and so on. And now people are worried that the Internet and mobile phones will kill the big theatrical experience," she told the Wall Street Journal. "I don't think that's the case; I think it's the opposite."

Potter's fashion industry drama, and one of Paste's 25 indie films to catch this fall, also features Steve Buscemi, Eddie Izzard and John Leguizamo.

Related links:
RageTheMovie.com
Rage on IMDb
News: Will Youth Revolt Be the Movie Where Michael Cera Finally Sheds His Man-Boy Cocoon?

Others Tagged With