The Road's Release Date Gets Pushed Back...Again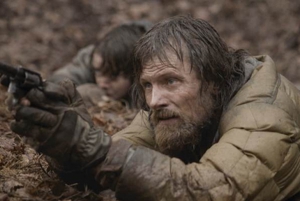 In the movie business, every time a film's release date is moved back, industry confidence and media support for the project drops at least a little bit.

Sometimes a really great movie is moved in order to be released closer to awards season. But more often, release dates are pushed back for negative reasons. A studio may not have liked the finished product or test audiences hated what they saw and the filmmakers must re-edit the film, or worse, they may have to reshoot scenes. Every time a film's release is delayed, the public perception of its worth goes down. And reviewers, who are keeping tabs on these events, will usually judge the film even more harshly when it finally does come out because they are expecting a train wreck.
In other words, moving a release date can be the kiss of death for a movie even before it sees the light of day. So now that the film adaptation of Cormac McCarthy's
The Road
has been moved yet again, rumors are flying about why. Certainly, few in the blogosphere are impressed by the film's convoluted
trailer
, though a very early preview of the film got at least one positive review from a critic back in May.
Nevertheless, this is at least the fourth time
The Road
's release date has been changed. It was first due to come out
in the fall of 2008
, first in October and then in November. Now the film, most recently scheduled for an Oct. 16 release, has been moved to Wednesday, Nov. 25, the day before Thanksgiving. Perhaps Dimension Films (the distributor, part of the Weinstein Company) assumes that audiences will be clamoring to watch a post-apocalyptic, very-violent film right before attending a big family holiday. And whose to say they're wrong?
Related links:
Others Tagged With