Richard Linklater Gets Long-Awaited Release Date for Orson Welles Biopic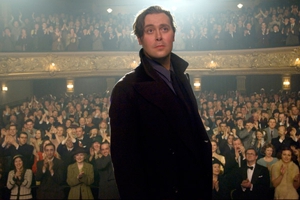 Pushing through multiple delays, a filmmaker finally manages to get a release date for his film about another filmmaker directing a Shakespeare play on Broadway. It rarely gets more convoluted or meta than that. Small wonder, then, that it took nearly a year for said film to get that release date in the U.S.
Richard Linklater
(
Dazed and Confused,
School of Rock
) tackled the iconic auteur Orson Welles in his
Me and Orson Welles
, which premiered at
last year's Toronto Film Festival
. The dramatic biopic tells the story of the young director's theatrical staging of Broadway's first Shakespearian production,
Julius Caesar,
in 1937 when he was only 22. Linklater's film features Zac Efron and Claire Danes, as well as the relatively unknown Christian McKay in the role of the young Welles.
Apparently, this film was a tough sell because even with a well-known director and supporting cast behind it,
Me and Orson Welles
has only now landed a U.S. theatrical release date. The film will open on Nov. 25 (the Wednesday before Thanksgiving) and is being released through Freestyle Releasing. Warner Bros. Home Video will handle the DVD release.
Related links:
Others Tagged With