Sam Cooke Biopic Announced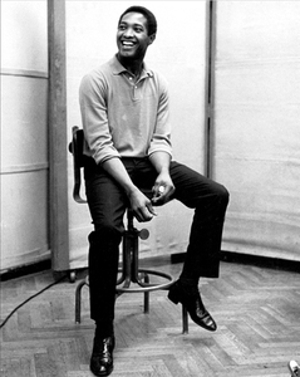 Sam Cooke's recording label (ABKCO Music & Records) is developing a script for a biopic of the singer's life based on the 2005 Peter Guralnick biography, Dream Boogie: The Triumph of Sam Cooke.
Of course,
biopics
like
Ray
and
Walk the Line have struck Oscar pay dirt in recent years and

Cooke's life certainly has all the drama necessary for a compelling saga. He had multiple hit soul and gospel songs and also managed to cross over into mainstream-pop success. He was professionally savvy and, in a business move unusual for the time, owned the rights to his music through various recording and publishing entities he controlled. His

songs like "Twistin' the Night Away," "You Send Me," and the post-humously released protest song "Change Gonna Come," among others, have long been considered classics, frequently appearing on compilations and soundtracks even today. And adding to the emotional drama of his life story was his tragically early death in 1964 at the age of 33, when he was shot to death in a Los Angeles motel.
ABKCO
president Jody Klein says he will be making an announcement about the film within a few months. Until more details are available, the scope and focus of the film is still unclear. But Guralnick's biography is exhaustively comprehensive with details about the singer's entire life, unflinchingly chronicling Cooke's career and private matters, which could make for a dramatically powerful film.
Related links:
Others Tagged With