Matthew Shepard's Killer Shows No Remorse in The Laramie Project: 10 Years Later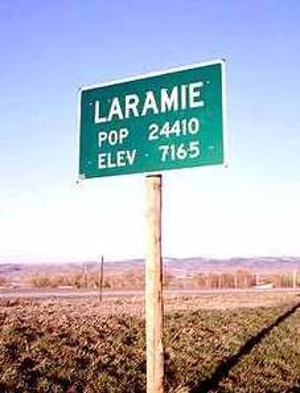 The New York-based Tectonic Theater Company, which wrote and produced the hit play The Laramie Project is offering an epilogue 10 years later.
In November, 1998, about a month after openly gay college student Matthew Shepard was tortured and left to die on the outskirts of Laramie, Wy., the Tectonic Theater Project traveled to the town to investigate. Over the course of the next year, they compiled more than 200 interviews with Laramie's residents into a stage production that came to represent to many audiences the deep-seeded prejudices and cultural faultlines in America.
Last year,
10 years after Shepard's death
, Tectonic's artistic director
Moisés Kaufman
and several other company members returned to Laramie to re-conduct interviews with many of the original interviewees, as well as Shepard's killers. Greg Pierotti, an actor and writer who was involved in the original production, interviewed Aaron McKinney who, along with Russell Henderson, offered Shepard a ride home from a local bar early morning on Oct. 7, 1998 and proceeded to rob, pistol-whip and then tie Shepard to a fence outside of town, where he was found 18 hours later. He died of his injuries in a Colorado hospital about six days later.
Pierotti conducted more than 10 hours of face-to-face interviews with McKinney that he condensed into the new play. In the interviews, McKinney expresses sympathy for Shepard's parents, and regret that he disappointed his own father, but he never exhibits any remorse. To Pierotti, who is also openly gay, McKinney asserted that he still dislikes homosexuals and that his beliefs about Shepard's sex life supports his feeling that the killing was justified. According to transcripts released by Tectonic to the Associated Press, McKinney tells Pierotti: "The night I did it, I did have hatred for homosexuals... He was obviously gay. That played a part... his weakness. His frailty... As far as Matt is concerned, I don't have any remorse."
Related links:
Others Tagged With