Amy Winehouse to Release New Album in 2010?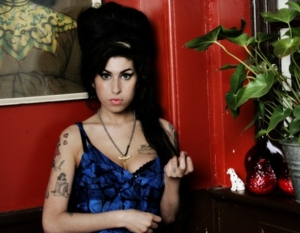 Island Records' co-president seems to think so!
Being that news about Amy Winehouse spans the gamut of importance from relatively high to seriously, who cares?, a bit of positivity coming down the pipeline can be quite exciting. And with that, we bring you this tidbit: abovementioned co-president Darcus Beese told BBC News that a new Winehouse record is due in 2010. Which, you know, is only three months away.

Through the flurry of Winehouse gossip news that's flooded our RSS feeds in the past few years, hearing that she's getting back to music is a great change of pace. Especially when Beese dropped this gem: "I've heard a couple of song demos that absolutely floored me." PR hyperbole or no, the new album would be the follow-up to Winehouse's breakthrough behemoth of a record, Back to Black, which sold over 10 million copies worldwide.

Related links:
Review: Amy Winehouse: Back to Black
News: Amy Winehouse is Rarin' and Ready to Go on New Album

Others Tagged With